UXPALA World Usability Day 2014 -
Engaging Stakeholders, Departments and Your Team in the UX Workflow

Have you experienced challenges or opposition when integrating UX practices and workflow into your organization? It can be a struggle to get every member of a business, product team or client on board with UX. Making the case for UX to designers, developers, clients, IT or management can be difficult so let's journey through case studies to examine resistance and solutions.
Topics we'll be addressing tonight:
How do we engage with all members of a team to ensure them that their input is valued, while communicating UX goals
How do you justify time, attention and budget required for UX work through ROI and the bottom line
Addressing ego's, resistance, and the "established workflow" when evangelizing UX
Taking the fear out of change
How to keep the UX process relevant after product is established or management/organization change.
Speakers: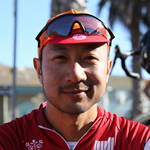 David co-founded Hello with the simple goal to create quality work for diverse clients. With over 15+ years of experience, David provides strategic and creative leadership for the agency. David is a sought-after speaker at conferences including South-by-Southwest, Flashforward, FITC, and the HOW Design Conference. David also taught at the Art Center College of Design for 5 years and was on the Advisory Board of the AIGA Los Angeles.

International Evangelist for User Experience Kathryn is currently serving as Vice President of the Board of Directors for the User Experience Professionals Association International (UXPA). Kathryn is also known as a Digital Brand Strategist who has helped some of the world's leading companies creatively leverage interactive media to enhance both customer experience and profitability. Research and marketing communication expertise honed working on brands such as Toyota, Disney, the YMCA and others.|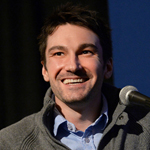 iOS, OS X (Mac), and web developer/designer with an educational background in business and marketing. Energized by technology and how it relates to and connects people. Looks forward to creating innovative software and services that will be of great benefit to many. Jonathan co-founded and currently work at Tinder. He also created #SwipeRight and his other works include: Sesame, Cardify, Chegg Flashcards, Casting Networks' FastCapture & Match Made.
We'll tackle this through 3 case studies
Stakeholder Buy-in: How to get your budget approved and earn the trust and respect of your client, manager and stakeholder. Is it really about ROI and the bottom line or about integrating stakeholders into the process?
The Team: Changing a interactions within established groups and departments. Agile changes everything and getting the IT, Management, Developers and Designers to play well in the sandbox. Making the case to ensure all input is valued.
Your Department: Managing your team and keeping on budget. Focusing on work and not on the changing workflow and interpersonal conflicts.
We'll discuss and answer your questions too! If you've successfully overcome some of these challenges in the past, we want to hear about those experiences as well. Please write us a by November 5th to be included in our roundtable discussion!
AGENDA:
6:30 - 7:00 PM: Check-in, Networking, Refreshments
7:00 - 7:30 PM: Community and Sponsors
7:30 - 7:40 PM: Introduction of the evening and speakers
7:40 - 9:10 PM: 3 Case Studies
9:10 - 9:15 PM: Drawing for O'Reilly books and other goodies
9:15 - 9:45 PM: Discussion/Q&A
9:45 - 10:00 PM: Networking
 
SPONSORS:
#HashTags
#WUD2014
@UXPAofLA
#hellodsgn
#badeen
@onwardsearchla
@CrossCampusLA
@ConveyUX
Live Stream: