Engagement: Design through Play inspires fun and interactive exploration of concepts and ideas that energize routines, environments and outcomes in everyday life. Discover playful new avenues and tools to facilitate personal connections, encourage experimentation and enhance a sense of community. Experience hands-on learning centered around interests and passions including music, art, architecture, fashion, and travel. Bring your creative energy and we will provide the supplies and materials to get down and dirty in this DIY expressive environment.
About Chris Hass: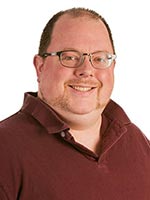 Chris finds everything interesting and nothing impossible, which works out great for clients and badly for his free time. Chris Hass is a Senior Vice President of Experience Design at Mad*Pow (madpow.com). Chris handles business development and directs the UX research team in conducting user interface design and accessibility activities for the development of innovative user experience products. Chris has unique expertise conducting human factors research with persons who have physical and cognitive disabilities, and designing information architecture and interaction designs for consumer, medical, professional and human service products. Chris is the former President of the User Experience Professionals' Association (UXPA) Boston Chapter, and the Director of Chapters for UXPA International.
Prior to joining Mad*Pow, Chris was a usability consultant and Interim Director of the Bentley User Experience Center, a senior research scientist at the American Institutes for Research, and a WWW Specialist at Harvard Medical School. Chris has published numerous papers on usability including Usability Testing Medical Devices: A Practical Guide to Minimizing Risk and Maximizing Success, presented at HCI 2013, Optimizing Research Design for Diverse Target Populations, presented to the MIT Humans and Technology Symposium, and PHIN for all: Implementing Research Based Accessibility Practices into Web-based Applications, presented at the CDC Public Health Information Network Annual Conference. Chris was a presenter at Tech@ LEAD 2013 and 2014. 
About Ciara Taylor: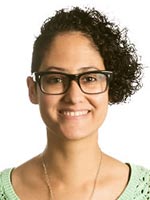 Ciara has been an avid gamer since childhood. This childhood love led to her passion for the gaming community and for designing playful experiences. Ciara graduated from the School of the Art Institute of Chicago and received a BFA with an emphasis in Designed Objects. She studied experimental and empathic research and design, focusing on user interaction and social behavior in online gaming. Her passion for research, design and writing led to her role as a contributing writer for Core77 in which she covered conferences such as Interaction12 and the Design Research conference, reporting on common themes and how they relate to larger trends in the design research and interaction design communities.
More recently, Ciara was able to put some of her gameplay design experience to the test at Power2Switch as a Digital Marketing Strategist. Her hybrid role consisted of user research, social media, content strategy and writing. This role gave her the opportunity to research and develop new ways to create community engagement through elements of play. With one foot in the design world and the other in gaming, Ciara strives to stay involved with both communities. She was a student volunteer at Siggraph in 2010 and 2011, and is currently supporting the IxDA community with her volunteer efforts as Communications Lead on the planning committee for Interaction13. Ciara recently relocated to Boston from Chicago to apply her skills in gaming and design as an Experience Designer at Mad*Pow, specializing in designing engaging, playful and memorable digital experiences.
Agenda
6:00pm – 6:30pm Networking and Dinner (provided by iTech Solutions)
6:30pm – 8:00pm Engagement: Design Through Play with Chris Hass and Ciara Taylor
8:00pm – 8:15pm Wrap Up
Parking
Parking is across the street, in the lower lot at 130 Charter Oak Avenue, Hartford CT
The entrance is just west of the Open Hearth and across the street from CREC—look for Hyshope Ave
Park at the end of the lot on the Sheldon Street side and walk up the steps
Walk across the street to the building at 410 Sheldon Street to the side entrance (there will be signs)